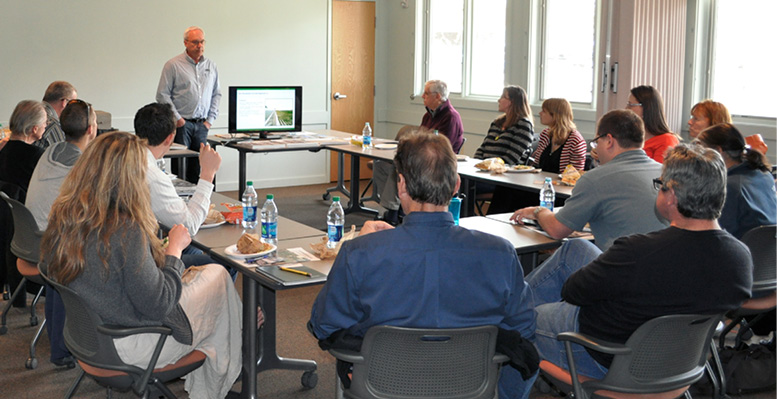 Outside Sales Representative
FiberGutter, one of the nation's most respected gutter manufacturing companies, is looking for an experienced sales professional for 5 major US markets. (Northeast, Southeast, Texas, West Coast, Pacific Northwest) 
Sales candidates will have direct sales and/or building products experience.
Compensation plan includes health care, life insurance and 401K plan.
Interested candidates should mail or e-mail their resume: [email protected]
Purpose • Executes in-home sales process for providing solutions to gutter related construction.
Primary Responsibilities
• Work towards meeting or exceeding individual and sales team goals.
• Follow established FiberGutter sales processes through to completion.
• Maintain a thorough knowledge of FiberGutter products.
• Ownership of appointments and commitment to convert sales leads into sales.
• Ensure customer satisfaction.
• Present a professional appearance and image to the customer.
• Fulfill the role of team membership to ensure overall customer satisfaction and sales performance.
Job Requirements
• Ability and desire to learn and follow a specific selling process.
• Driving record in good standing
• College degree preferred.
• Minimum of two years selling experience.
• Direct sales experience preferred.
• Computer skills are a plus.
• Ability to build relationships through instilling confidence, sharing information, and meeting commitments.
• Skills of effective communication: clear/accurate messages and active listening.
• Ability to record accurate measurements and translate measurements into a visual layout and scope of work to be performed.
• Skills to organize and follow through in handling details, documentation, records, requests, and processes.
• Ability to self-manage time and activities to meet deadlines, goals, quotas, and customer requirements.
_____________________________________________________________________________________________________________________________
Fiberglass Technician
FiberGutter, one of the nation's most respected gutter manufacturing companies, is looking for an experienced fiberglass technician.
Seeking Composite Technician for full time position in our Halifax, MA manufacturing facility. This is a unique opportunity for anyone with strong fiberglass or other composite working skills.
Position offers work experience which will set the individual apart from standard industry background. Applicants should have a minimum of two years of wet lay-up, prep, sanding, grinding and filler applications.
Willing to train the right applicant.
Current posting is for first shift, Monday-Thursday. 40 hours per week with opportunity for overtime. Duties: Assesses manufacturing requirements for composite components and assemblies using technical manuals, service bulletins and other approved data.
Performs approved manufacturing operations to composite structures. Maintains safe and clean working environment. Recommended
Skills/Qualifications Minimum of 2 years experience with composite structures. Willing to train the right individual. Ability to read measuring tools and instruments.
Ability to effectively communicate technical subject matter both orally and in writing. Good interpersonal skills and ability to work in a team'
'
Work Location:
One location (Halifax, MA)
Work Remotely
Job Type: Full-time
_____________________________________________________________________________________________________________________________
Fiberglass Gutter Installer (Subcontractor)
FiberGutter, one of the nation's most respected gutter manufacturing companies, is looking for an experienced fiberglass gutter installer.
We need a reliable and talented individual to assist in this tremendous opportunity.
We provide in-depth knowledge so you can correctly and efficiently install our gutter system.
We provide you with pre-sold jobs along with all the materials needed to install on a daily basis.
The best part is we provide weekly direct deposit pay and do not require you to ever complete any estimates or sales.
Working with FiberGutter is more than just another contracting job – it's an opportunity to earn a great income, freedom to grow your business on your terms, and a chance to put down roots in your community!
While you're helping homeowners by installing the best gutter on the market, you'll be backed by the support of the largest fiberglass gutter company in North America.
Flexible schedule – you set your own work schedule, work part-time, full-time or as needed.
Onboarding Assistance – we'll help you obtain general liability and/or workers comp insurance if you don't already have it
Installation – Correct installation of gutter system on customer's home following established training guidelines
Inventory – maintain accurate inventory and equipment for installations
Reliable truck, van or SUV that can carry ladders
Active and valid drivers license
Multi-height and adjustable ladders (16′, 24′, 26′ adjustable, and 32′ feet in height)
Functioning tools to include drills, speed square, miter saw or pal sander, etc.
Valid general liability insurance or the ability to obtain
Valid workers compensation insurance or the ability to obtain
Job Type: Contract
Pay: From $100,000.00 per year