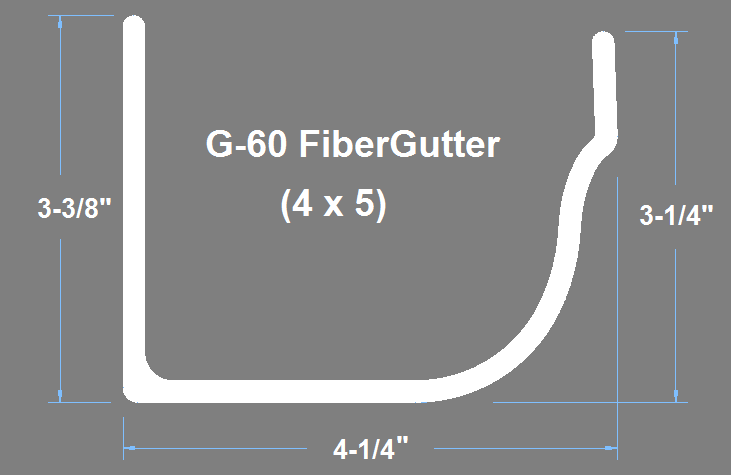 4x5 Fiberglass Gutter
The 4x5 Fiberglass Gutter is an exact representation of the traditional Boston Wood Gutter.  
4x5 FiberGutter features a UV protected, resin impregnated white finish to complement your home and lightweight yet strong fiberglass construction.
FiberGutter is available in lengths up to 40' and carries a 50 Year Warranty.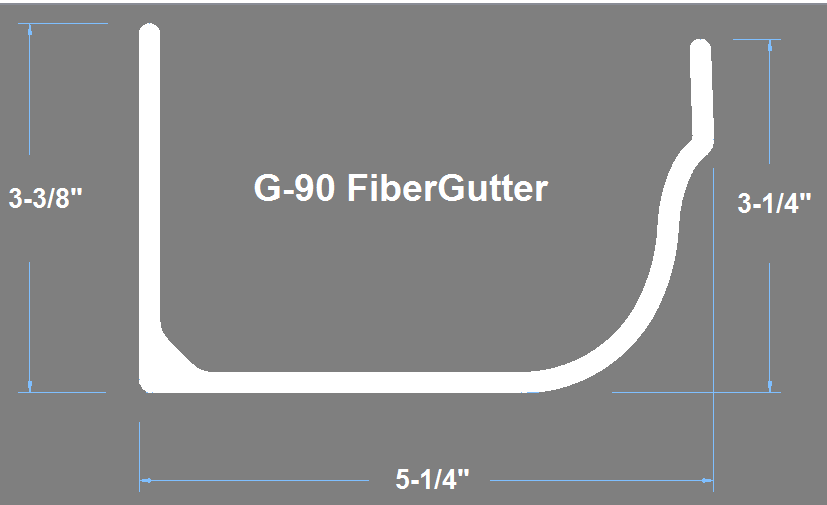 4x6 Fiberglass Gutter
The 4x6 Fiberglass Gutter has the same look as the 4x5 with added capacity for the larger and steeper roof.  This profile is also used on small commercial projects.
FiberGutter adds a functional yet decorative touch to your roofline. FiberGutter helps control runoff, protects walls and helps prevent foundation damage.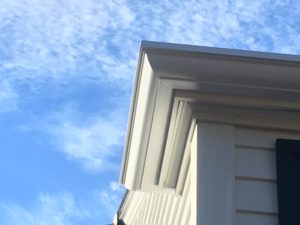 Custom Fiberglass Gutter
In addition to our standard profiles we manufacture a wide range of custom profiles including radius gutter.
We can custom manufacture Half Round Gutter, Box Gutter, large commercial profiles and everything in between.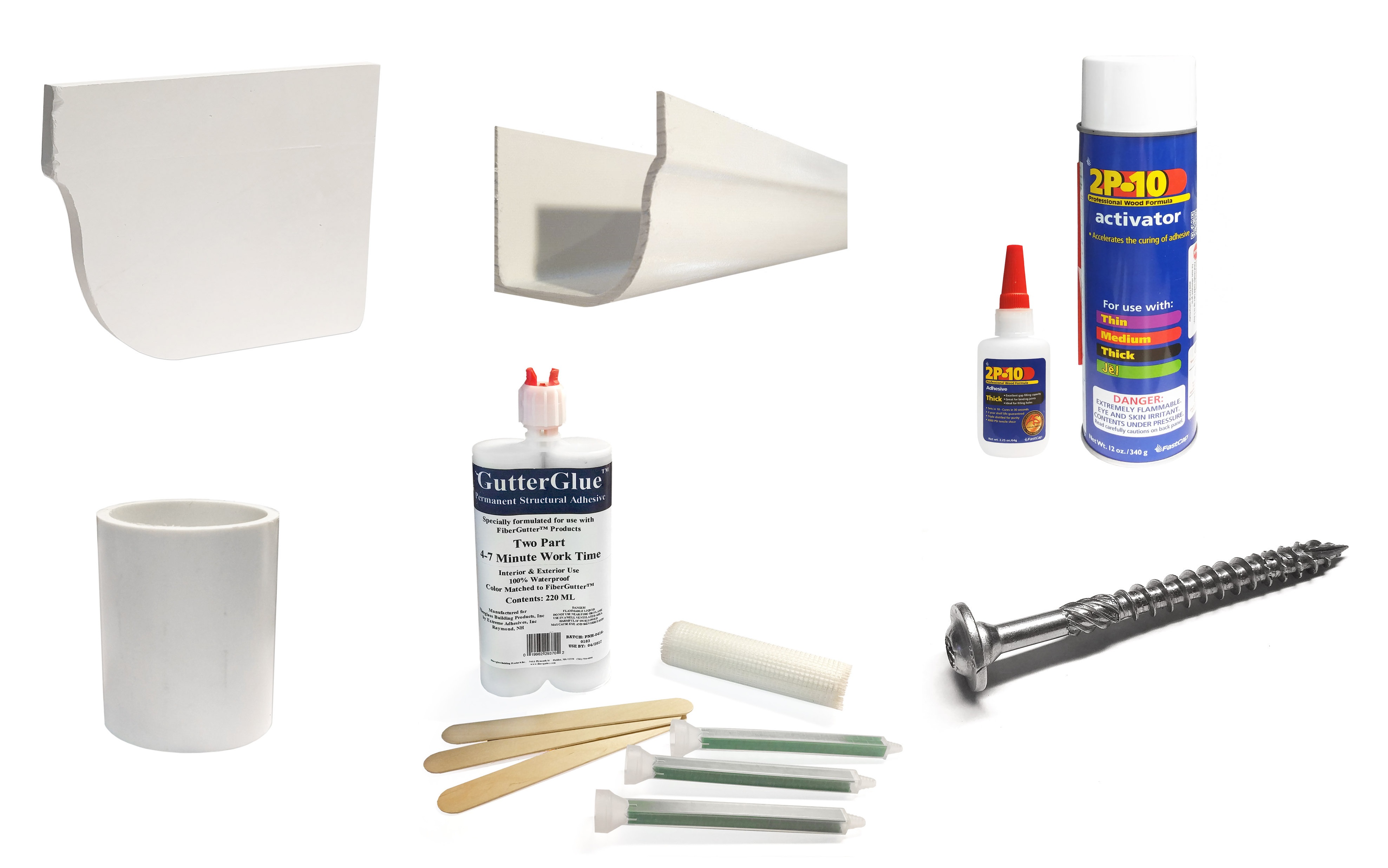 FiberGutter Accessories
We carry all accessories available to complete your gutter installation including 2P10, GutterGlue, End caps, Outlets and Fasteners
Photos Courtesy of Rafferty Wholesale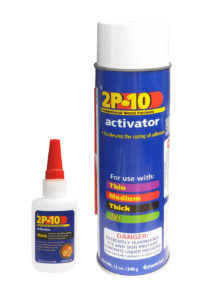 2P10
2P10 is used to temporarily hold together end caps seams and miters before the GutterGlue is applied.  This is a great tool to simplify your installation.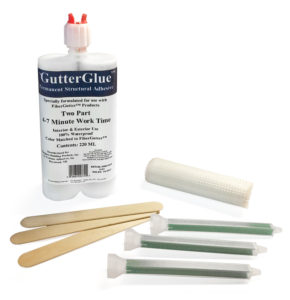 GutterGlue
GutterGlue is used to seal miters, seams, endcaps and outlets.  It comes in a kit which contains the glue, tongue depressors, mixing tips, fiberglass cloth (only required for seams and miters) and sandpaper.
Permanent unitizing structural adhesive, rapid curing, two-component adhesive formulated and colored for FiberGutter applications, fast setting, easy to apply.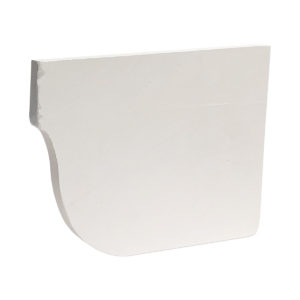 Fiberglass End Cap
The FiberGutter End Cap helps prevent water from escaping from the end of a gutter. The end cap has a white finish and a durable fiberglass construction. 
Helps prevent water from escaping from the end of the gutter
Fiberglass construction
White Finish
Paintable
Use at the end if a fiberglass gutter run
Requires GutterGlue to complete installation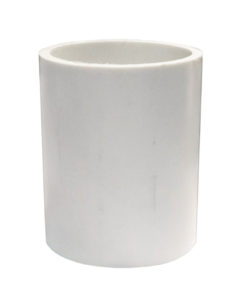 PVC Outlet
The FiberGutter Downspout Outlet can be used to direct water from the gutter into the downspout. Featuring durable PVC construction, this downspout outlet can be used with any type of downspout. GutterGlue and a 2-3/8" Hole Saw is required and to install.
PVC construction for durability
Directs water from gutter into downspout
To install, cut a hole in gutter and insert outlet
GutterGlue required for installation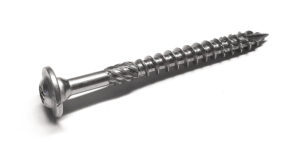 Structural Fastener
The FiberGutter structural screw is made of stainless steel to provide you with tensile, torque and shear strength. The sharp threads and points bite instantly into the back wall of FiberGutter without having to Pre-Drill. The round head with built-in shield (washer type head) has no sharp edges like conventional lag screws.  All structural fasteners carry a lifetime warranty.